Blogger and prolific commenter MovieMan0283 has proposed an intriguing meme at his place, The Dancing Image. Taking a cue from the open gallery of reader-submitted film stills hosted by Stephen at Checking on My Sausages, MovieMan has proposed a bit of a free-form exercise, wherein participants assemble a collection of screen captures that follow a theme of their choice. MovieMan got the ball rolling with a stellar series of stills from opening shots. My own submission is below. I think the theme is self-evident, although in a couple of instances it is realized in an unconventional way. The films are identified at the bottom.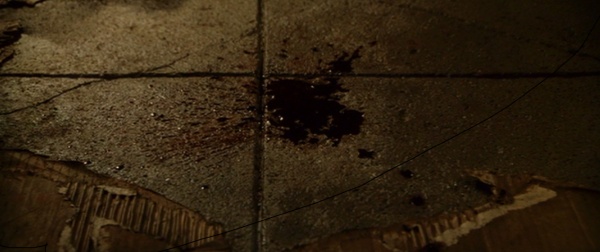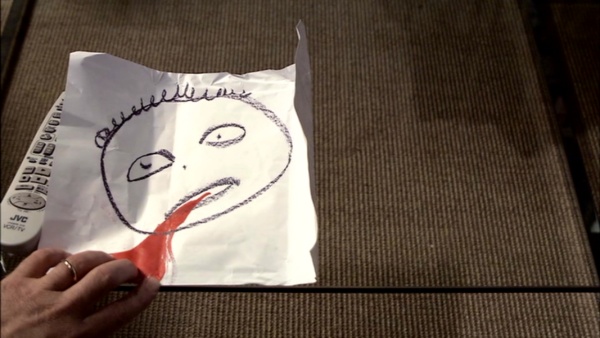 Throne of Blood (Akira Kurosawa, 1957)
Don't Look Now (Nicolas Roeg, 1973)
Deep Red (Dario Argento, 1975)
Jaws (Steven Spielberg, 1975)
Predator (John McTiernan, 1987)
Wild at Heart (David Lynch, 1990)
Fight Club (David Fincher, 1999)
Kill Bill: Vol. 1 (Quentin Tarantino, 2003)
Hellboy (Guillermo del Toro, 2004)
Caché (Michael Haneke, 2005)
Sin City (Robert Rodriguez and Frank Miller, 2005)
No Country for Old Men (Ethan and Joel Coen, 2007)
Let the Right One In (Tomas Alfredson, 2008)
They may not even notice (or they may already have participated), but I'm tagging Tim at Antagony and Ecstasy, Troy at Elusive as Robert Denby, The Film Doctor, Bill at The Kind of Face You Hate, and Jason at The Cooler.